I recently picked up this simple but pretty recipe box from one of my absolutely favorite stores, Crate and Barrel. The box is made from bamboo and has a slot on the top for a clear stand that props up recipe cards while you are cooking.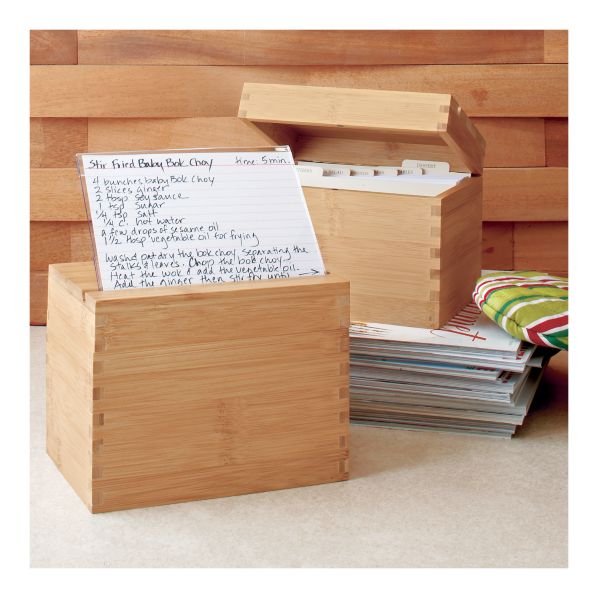 For a long while, I have just been saving all my recipes in a Word doc on my computer and just printing it out everytime I wanted to use a particular recipe-- not exactly the greenest and most organized way. I have actually been wanting to start a recipe box for a while; in fact, our wedding favors were actually recipe cards and included one recipe from Will and one recipe from me, along with measuring spoons in the shape of hearts. It was meaningful and personal to us because:
1) We love to eat!
2) The recipes were designed, and hand-made by us with the help of our friends
3) The heart-shaped measuring spoons were simply adorable and it perfectly went along with our heart-themed wedding.
For my brand new recipe box, here's a round-up of pretty recipe cards I found on etsy: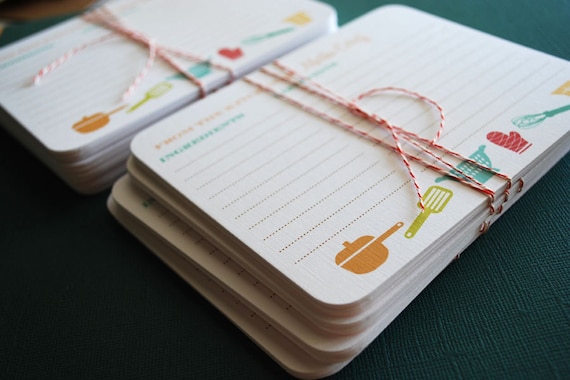 Fancy letterpress recipe cards $46.00 for a set of 42 cards in 6 colors via
1canoe2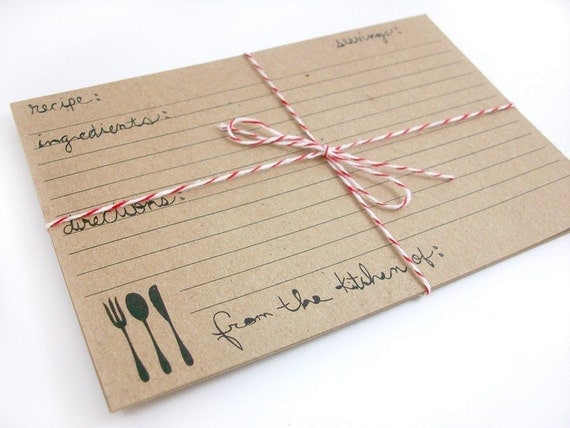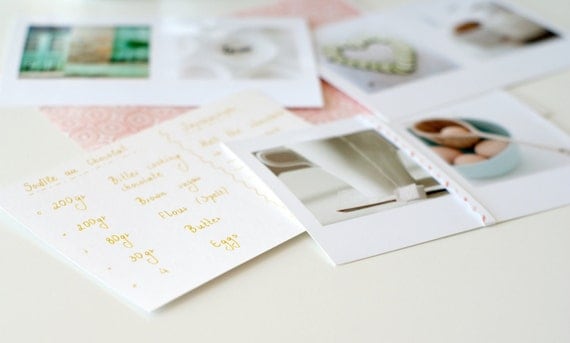 Photograph recipe cards $16.00 for set of 8 via
newivystyle